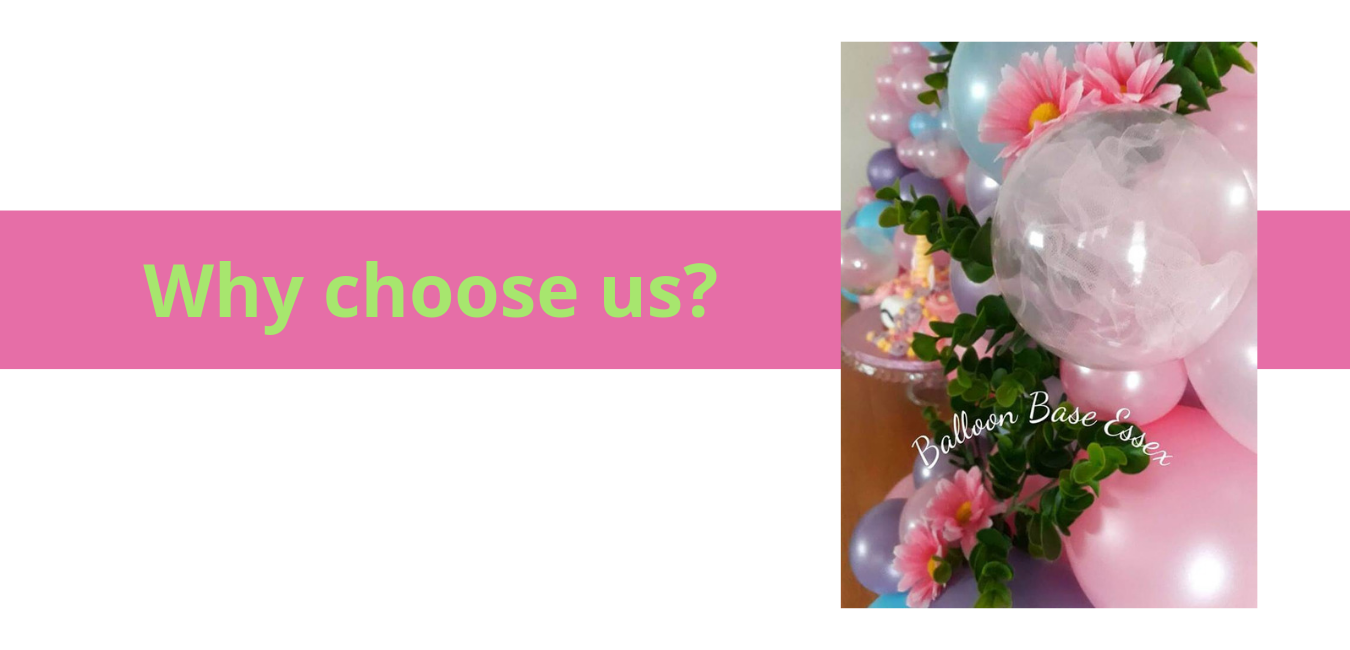 Welcome to Balloon Base Essex!
We provide bespoke balloons to Romford and the surrounding areas.
Why chose us to design your balloons?
- Professional quality balloons.
- Balloons inflated in advance of the event date. Any found faulty are replaced before they reach you.
- Every design is bespoke for you.
- Personalised messages for an extra special touch.
- Helium and air filled (longer lasting) designs to give you more options.
- We understand balloons and can advise on the best type for your event.
- Balloon care information is provided for every order. This includes tips to help make your balloons look great and last as long as possible.
- We are trained, fully insured and registered with NABAS, the UK premier Trade Association for the event and party industry.
** Please check our 'Latest News' page for the most recent updates**