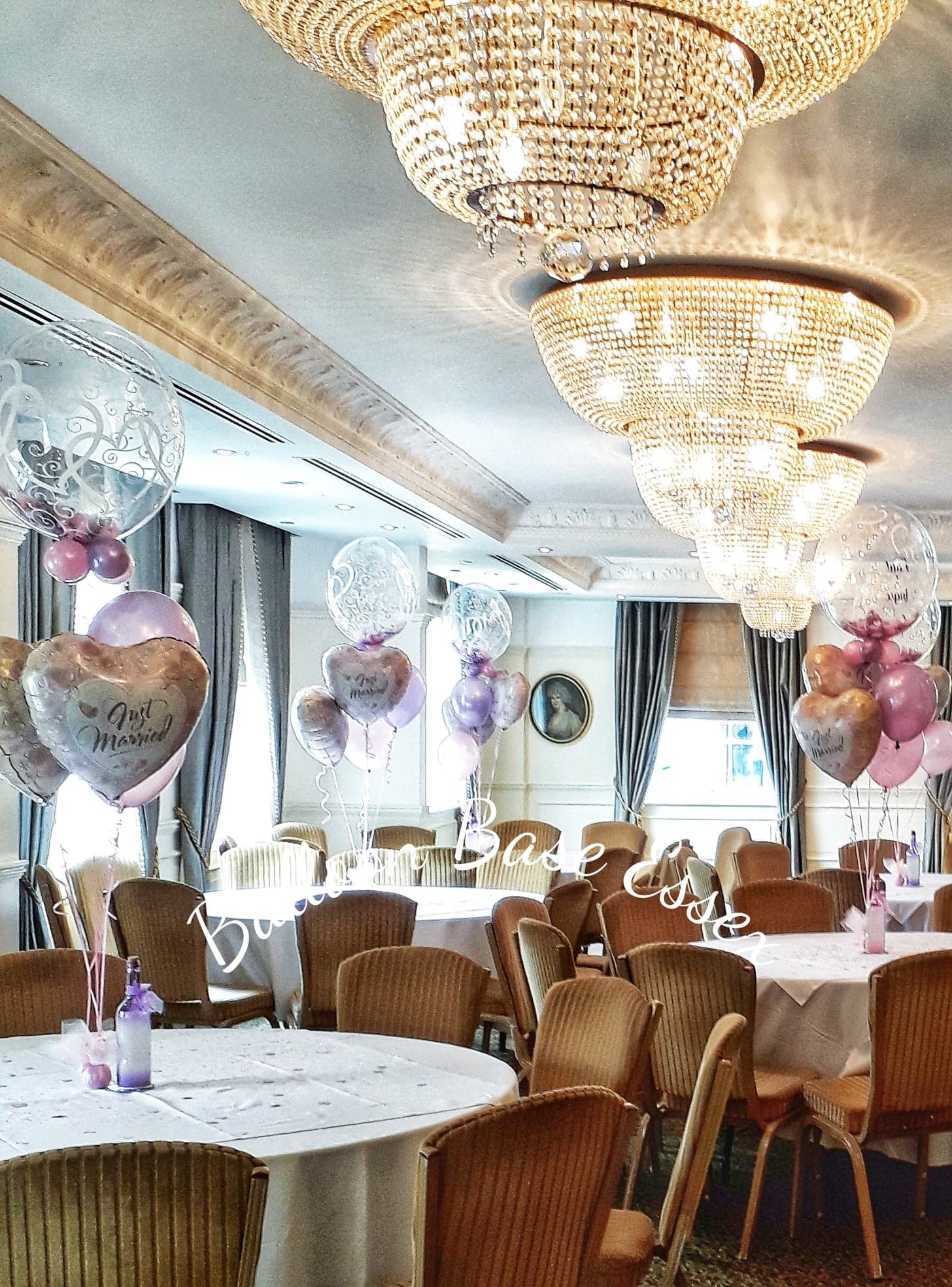 You have come to the right place for the best balloons and the best service!
Don't just take our word for it though, have a look at what other people have to say.
"Highly recommend Claire for your balloon requirements. Brilliant high quality balloons and very friendly and helpful service. Xx"
"The balloon is beautiful. Thank you so much xx"
"Thank you so much!!! (…) Perfect 1st Christmas balloons!"
"Thank you so much, (..) loved it and so did I! I will definitely be in touch when we need balloons for other occasions x"
"Thanks to Balloon Base Essex for the great balloon!!"
"Highly recommend Claire, I ordered a balloon for my sons 1st birthday. She was very easy to talk to and understood what I wanted. My son loved the balloon and the balloon lasted over 3 weeks! Amazing! Xx"
"I Ordered 50th birthday balloons and they were absolutely stunning. I was really impressed with them as they looked absolutely beautiful and were a very reasonable price. A Friendly and professional service.

I've now ordered the Christmas elf balloons too as that's such a great idea on how to introduce the elf. Thank you so much."
"I told Claire I wanted a personalised 4 balloon with a dinosaur theme and she came up with an incredible design, it proper fitted in with our theme and it looked great, my dinosaur loving son loved it."
"Beautiful Claire. She loved it. Thank you so much"
"Fabulous balloon, great service, thank you Claire"
"I just want to say a huge thank you to Claire at Balloon Base Essex, my balloons for my wedding were absolutely stunning and were appreciated by everyone who saw them. They really set the room off lovely, you will be my first choice for any future balloons Claire and I would highly recommend you to anyone and everyone, the service was out of this world. 5 star review xxxx"
"They were fab. Really looked great. And such wonderful service. Thank you so much x"
"Claire was so lovely in helping us find the perfect Christmas balloon buddy for our son's first Christmas. The Santa came out absolutely brilliant and was a fantastic surprise on Christmas morning. She was easy to contact (by mobile or email) and made the ordering, paying and collecting process so easy. The balloon buddy has lasted so long as well – into January now and it's still standing strong! Got Claire quoting for my sons 1st Birthday and husbands 30th now and cant wait to see what she comes up with xxx"
"Fantastic elf balloon my daughter loved it great service"
"Really pleased with my balloon , great service, really helpful"
"I loved the balloons and they provided some great photo opportunities!"
"Thank you Claire for the amazing balloon for my 1 year old, it was just wow"
"Claire did the balloons for my baby shower, I didn't know what I wanted and Claire said she would come up with some ideas for me. The balloons were perfect and looked great at my baby shower. Everyone at my baby shower commented on how lovely they were. I would and have already recommended Claire to anyone who is looking for balloons. Claire is extremely helpful and is very quick at replying to messages. I will be using Ballon Base Essex for my balloon needs."
"Thank you I was so impressed with them, they were brilliant and very full which makes a nice surprise as the amount of times I've bought balloons and they have been half deflated the next day. X"
"Loved the Christmas elf balloons!"
"The balloons were ready on time and better then expected. Kids loved the elf balloons, something really unique "
"Claire was really helpful from start to finish, giving good advice on types of balloons I may like and helping me decide with all the choice out there. Really happy with how the balloons turned out and will be coming back again."
"A special thanku to Claire for the amazing balloons"
"Thanks for your help with the balloons. The birthday girl is so happy with them. I was also surprised with the little detailing you've included. Will definitely buy from you again than from the high street."