All designs are created just for you. Prices may vary depending on your final design*. 
*Prices are correct May 2021 and are subject to change without notification. A small one off charge may be added to orders booked at short notice (ie less than two weeks) which goes towards the cost of priority courier delivery if this is required for us to obtain the materials in time. You will always be notified of this at the time of placing your order.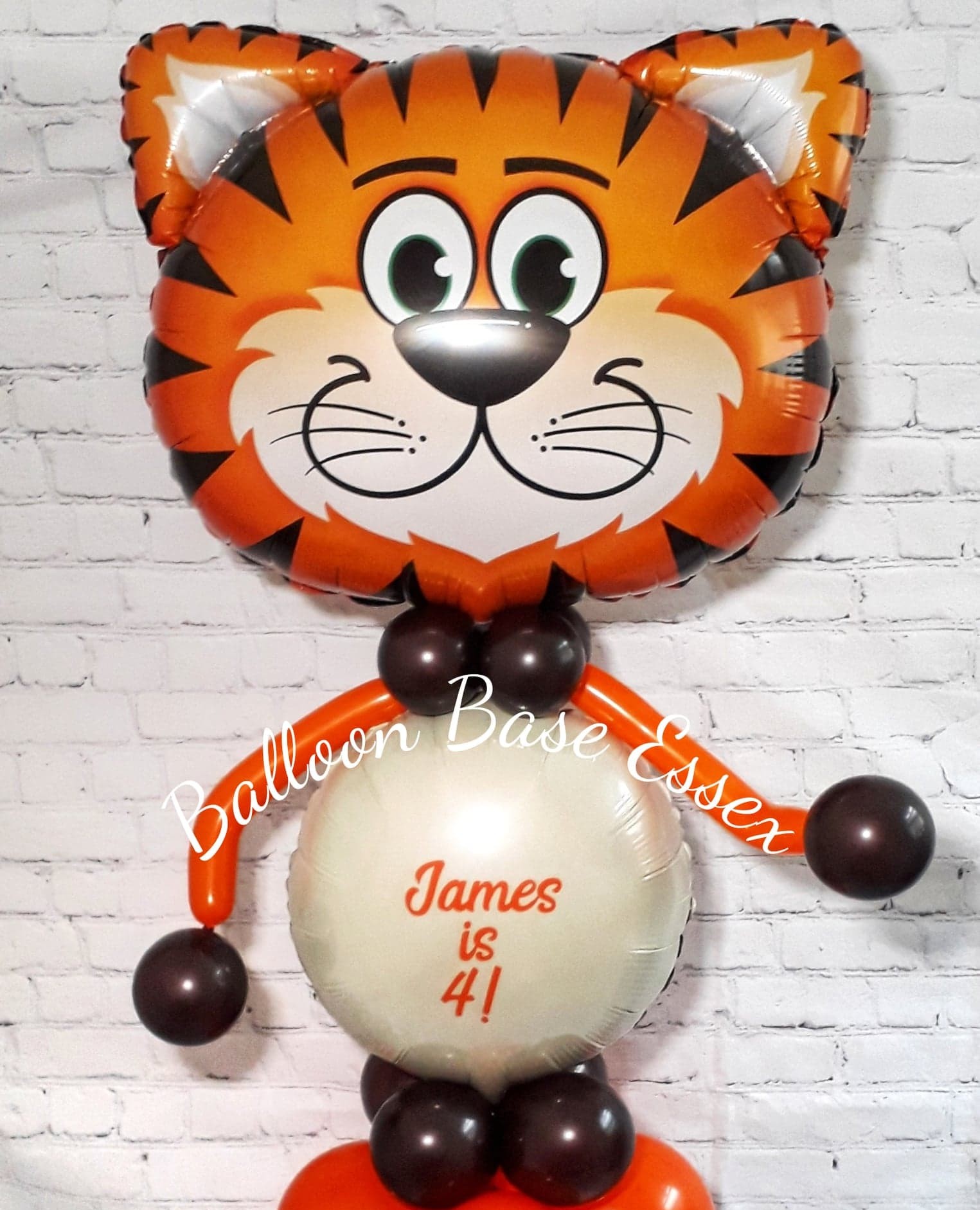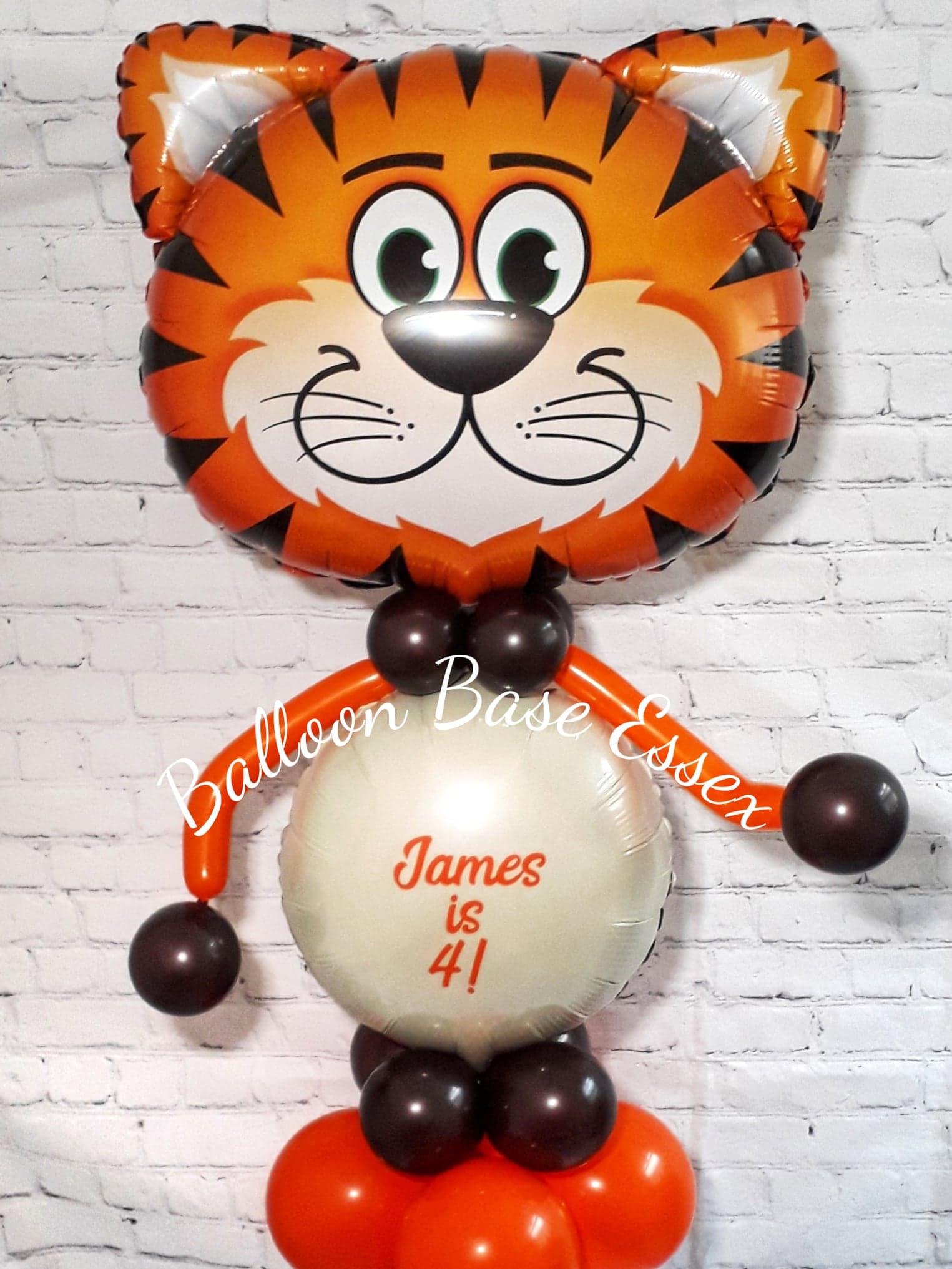 From £30.00* including a personalised name or short message.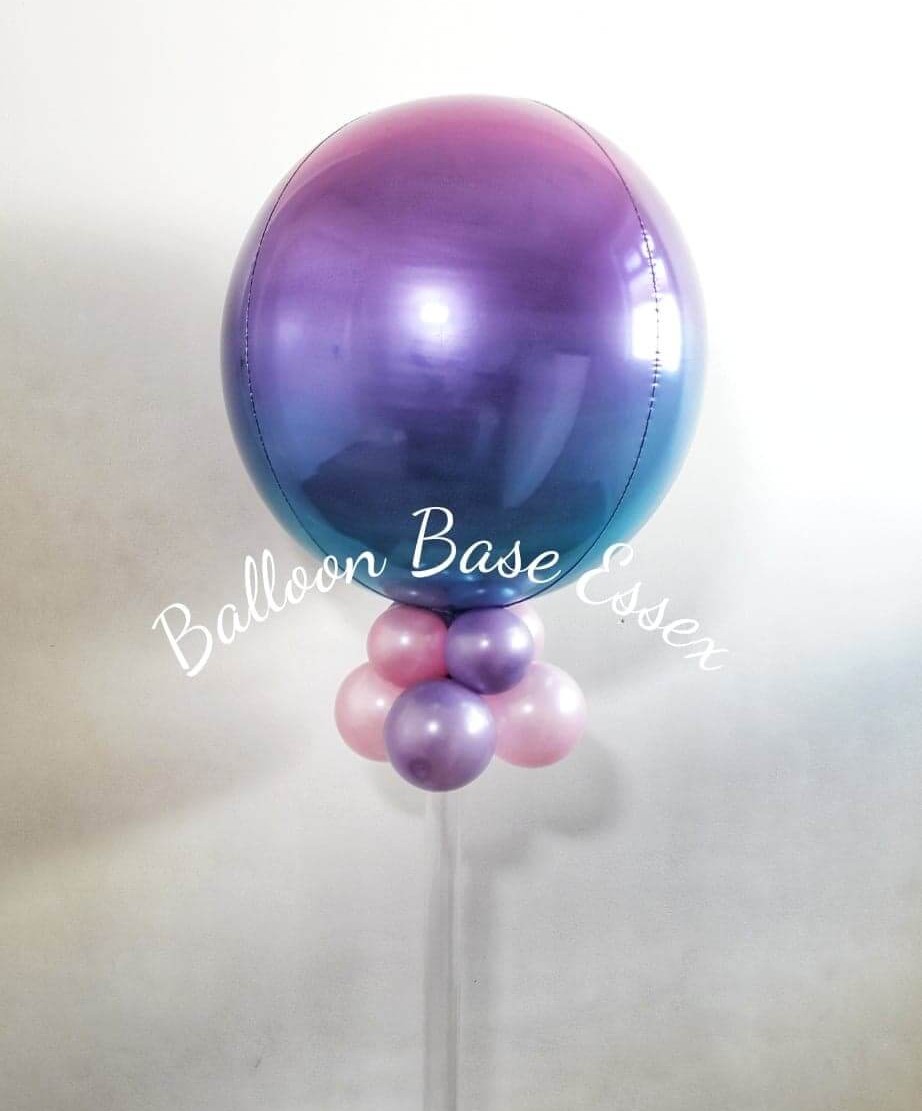 From £20.00* including a personalised name or message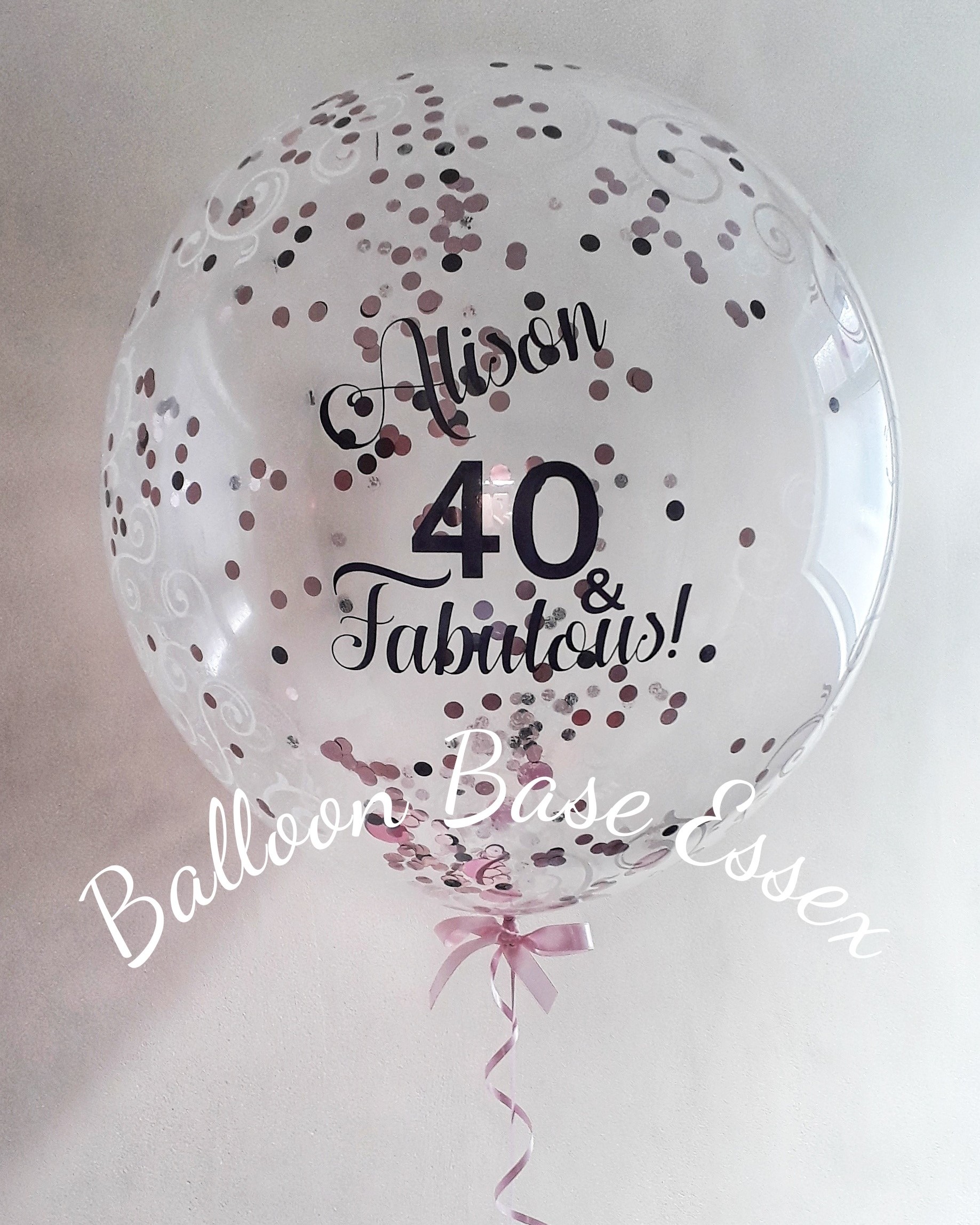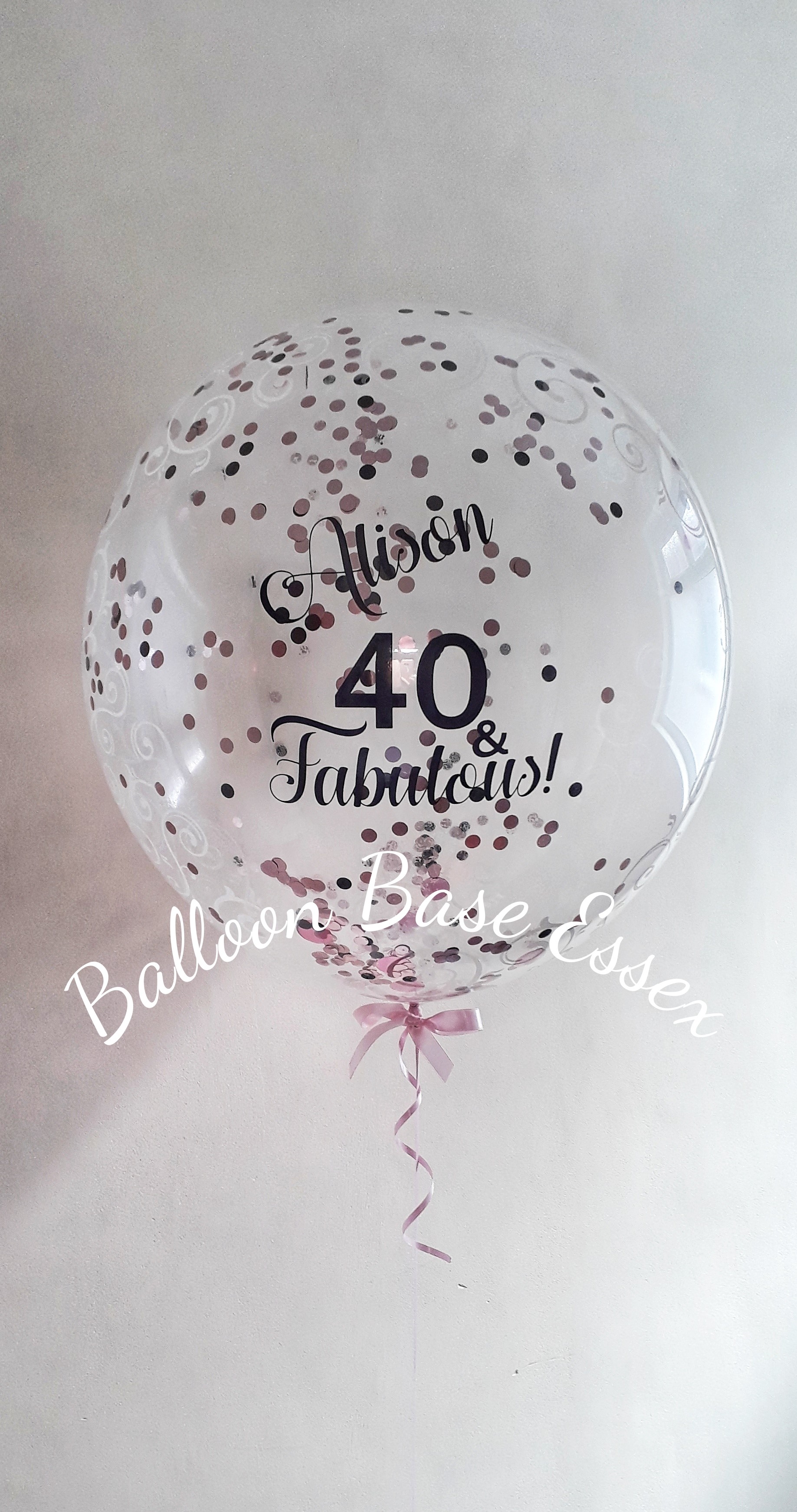 24" bubble balloon from £26.00* includng confetti/feather filling and a personalised message.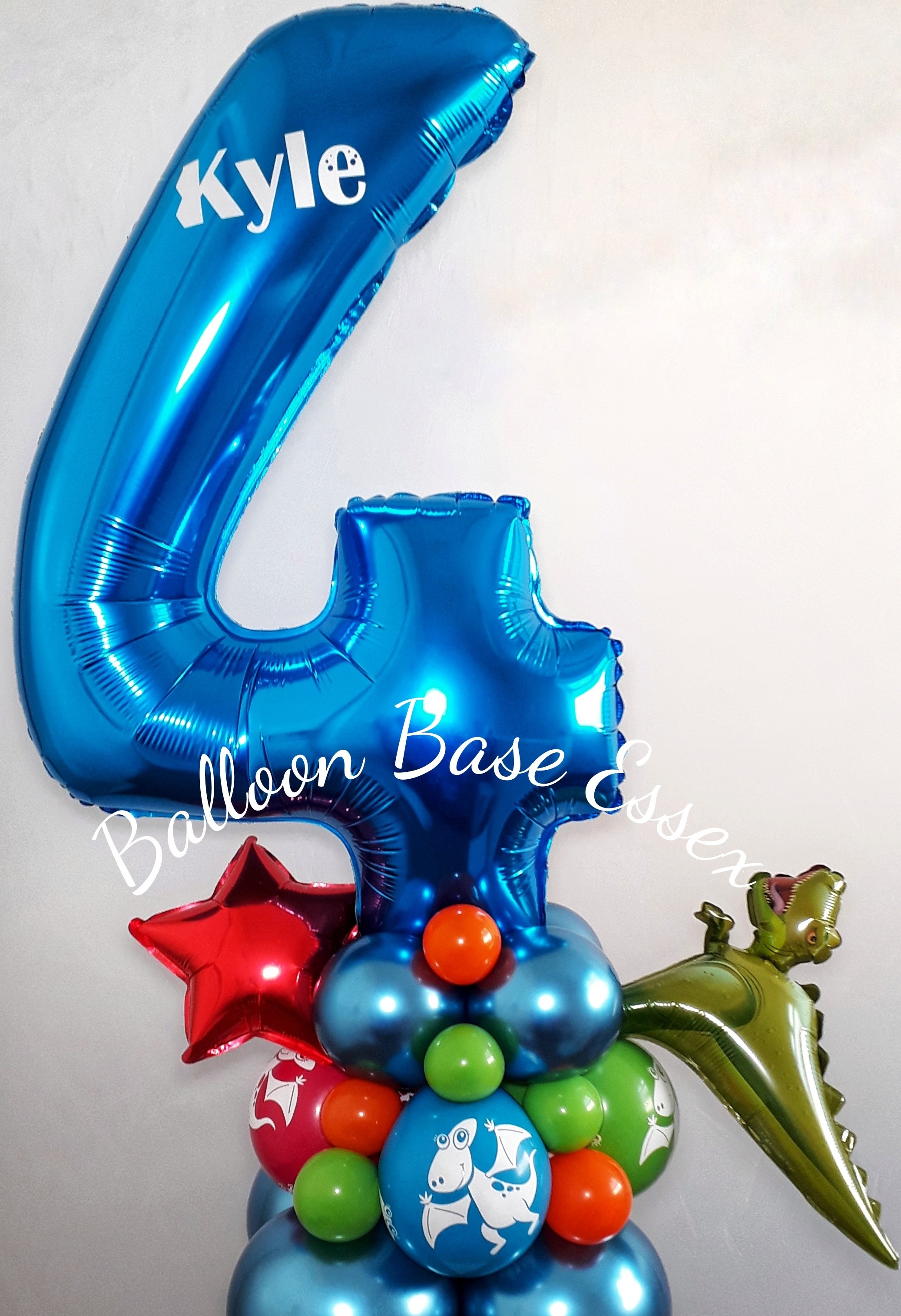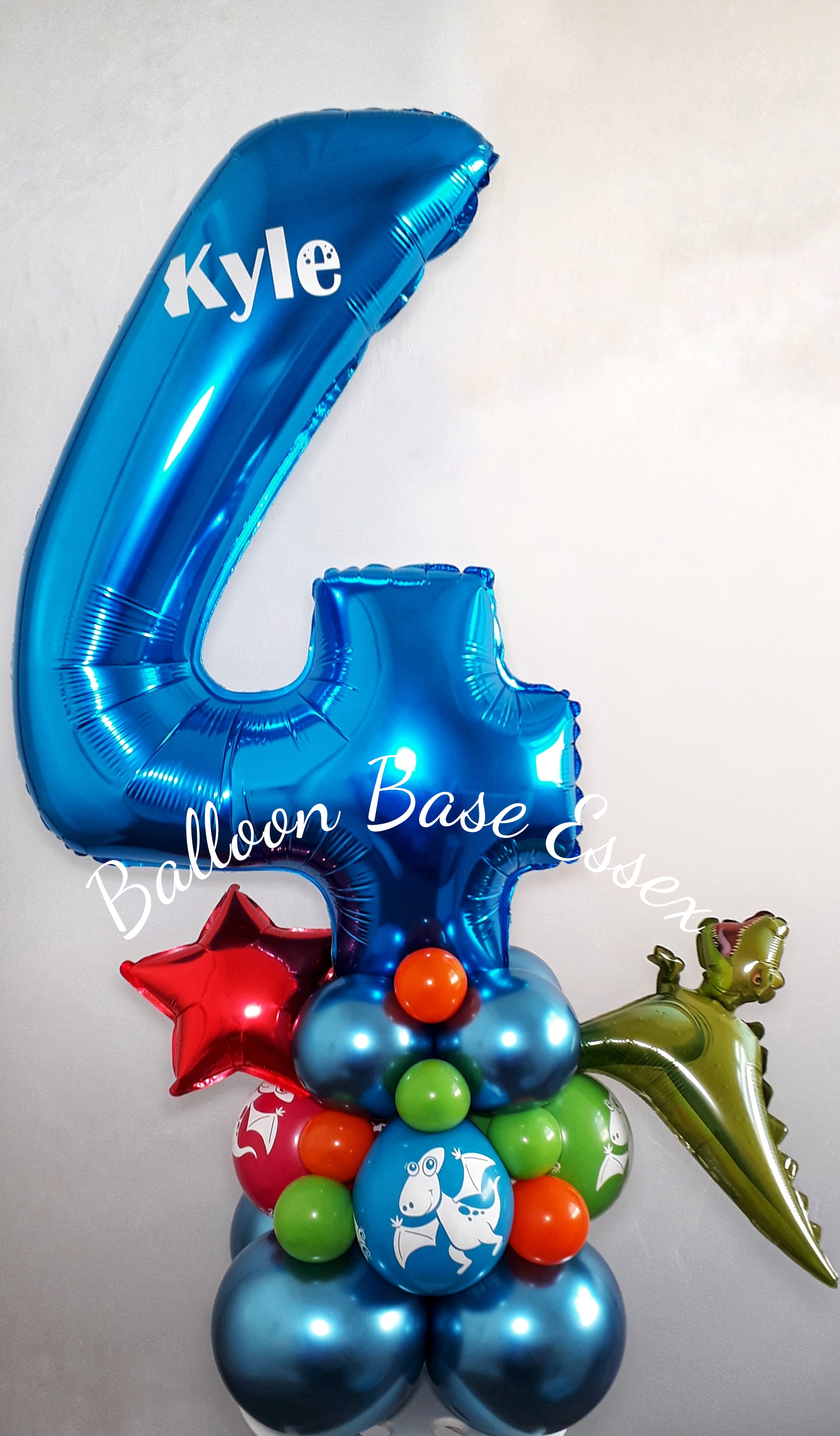 Large number or letter balloon on a balloon base. Price include personalisation;
- Premium number stack from £28.00* (example pictured).
- Standard design from £18.00*.
NEW Choose from our range of party packages featuring our luxe number stacks;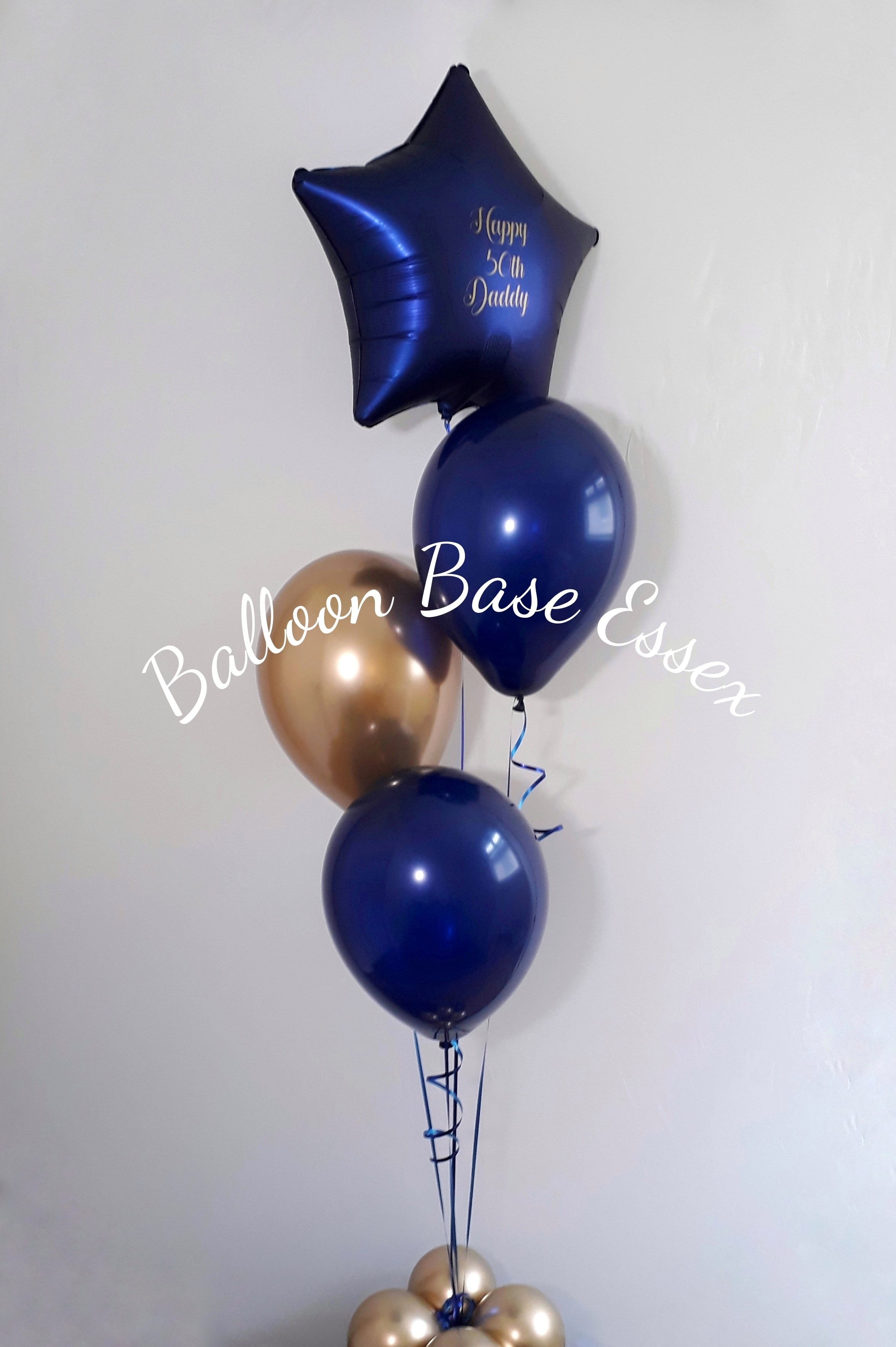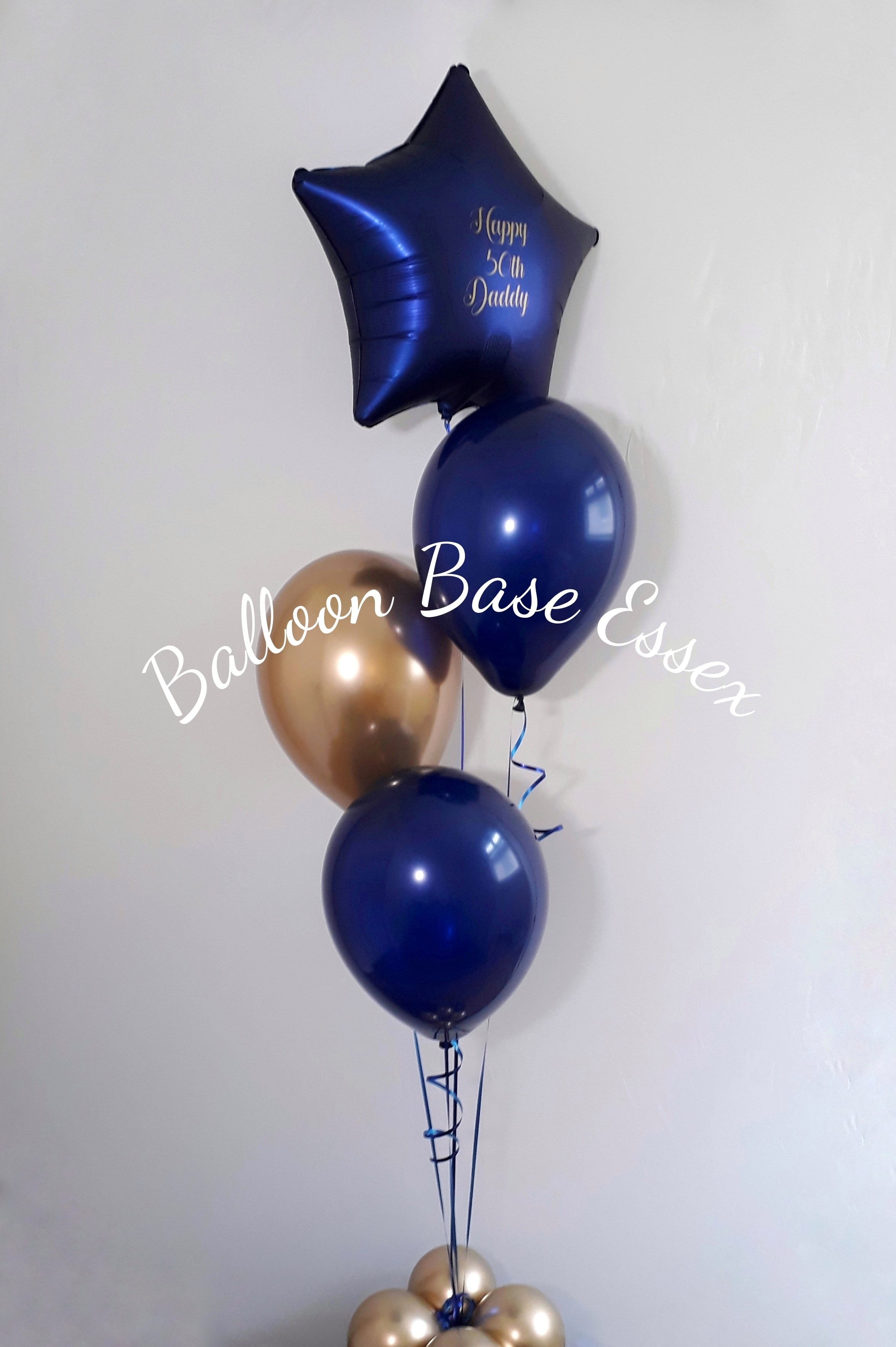 All latex balloons used in our bouqets are treated to maximise float time. Prices from;
3 balloon bouquet £9.00*
5 balloon bouquet £14.00*
7 balloon bouquet £19.00* etc
Add personalised foil balloons - contact us for prices!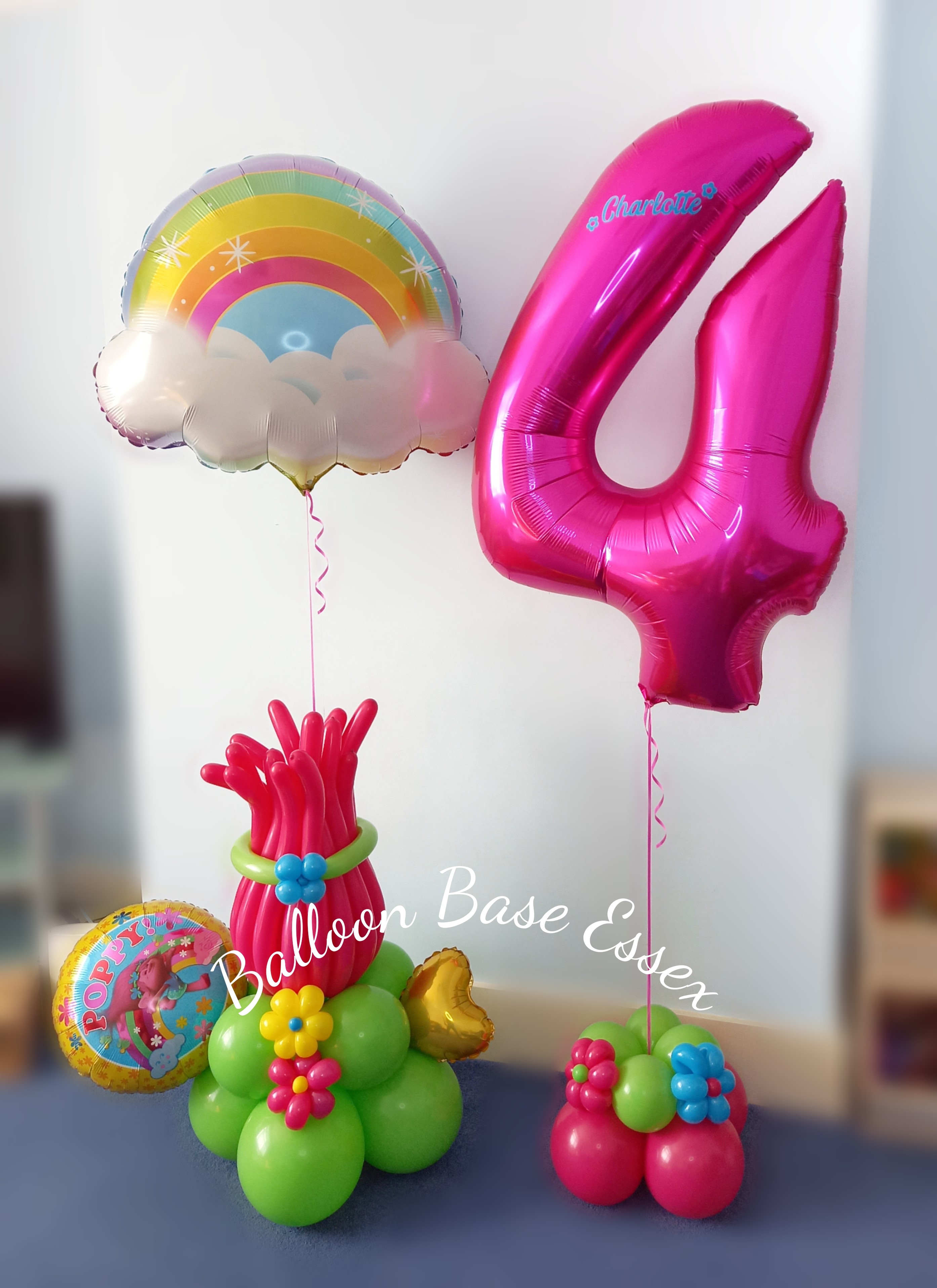 Contact us with your requirements and let us design something just for you!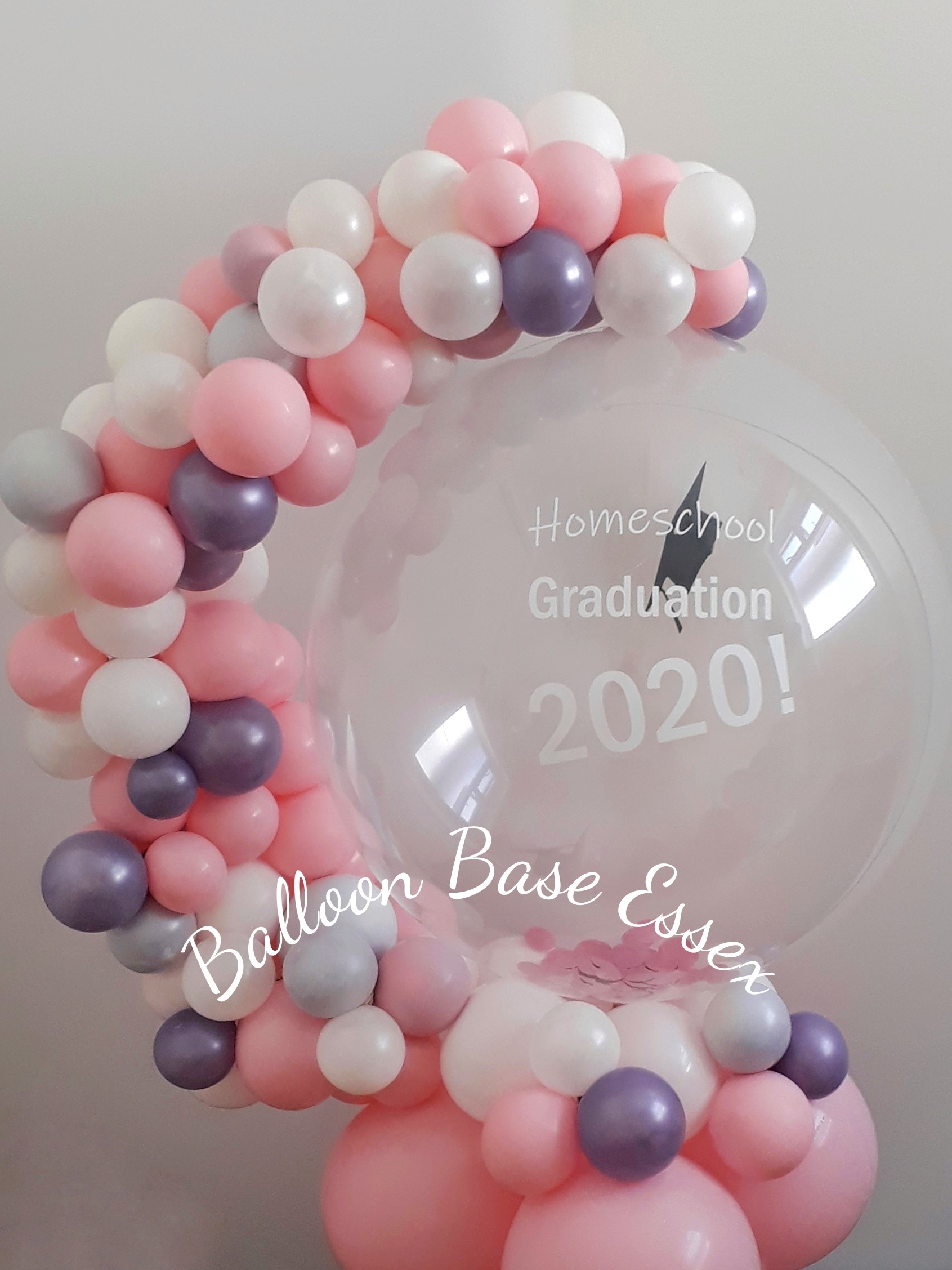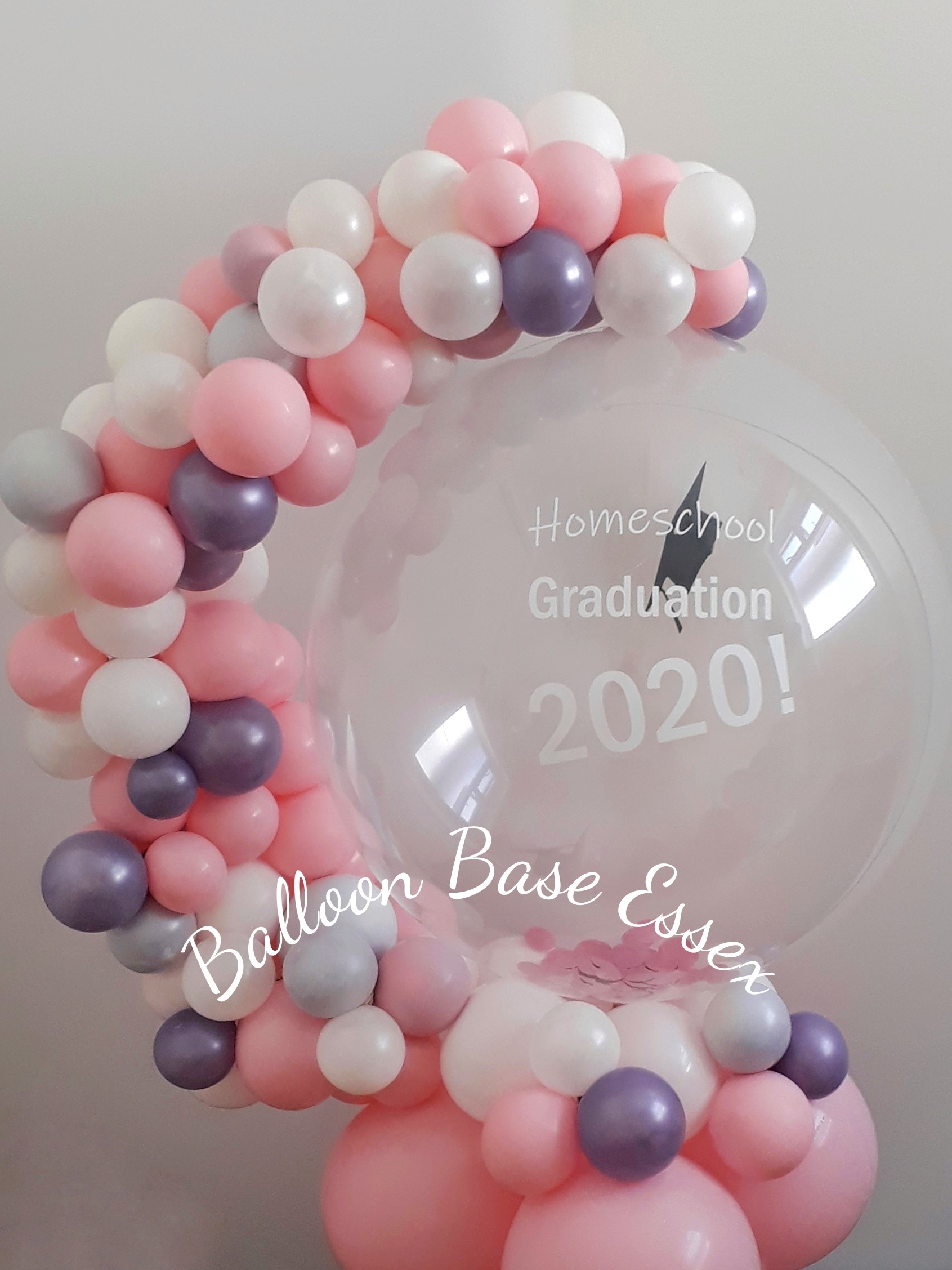 Large personalised balloon with a gorgeous garland 'hugging' the side £35.00. The centre balloon can be a clear bubble balloon or colourful Orbz balloon.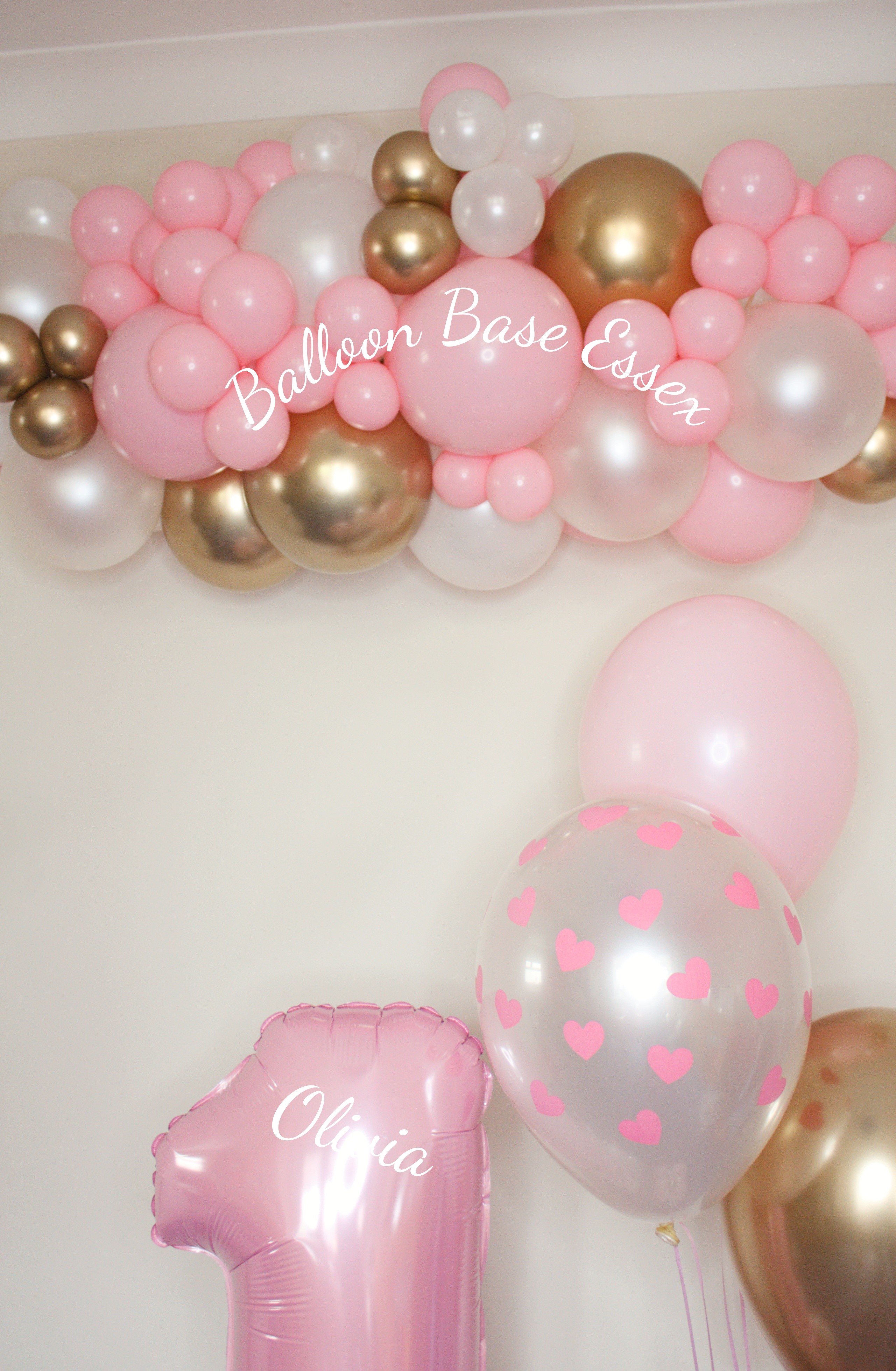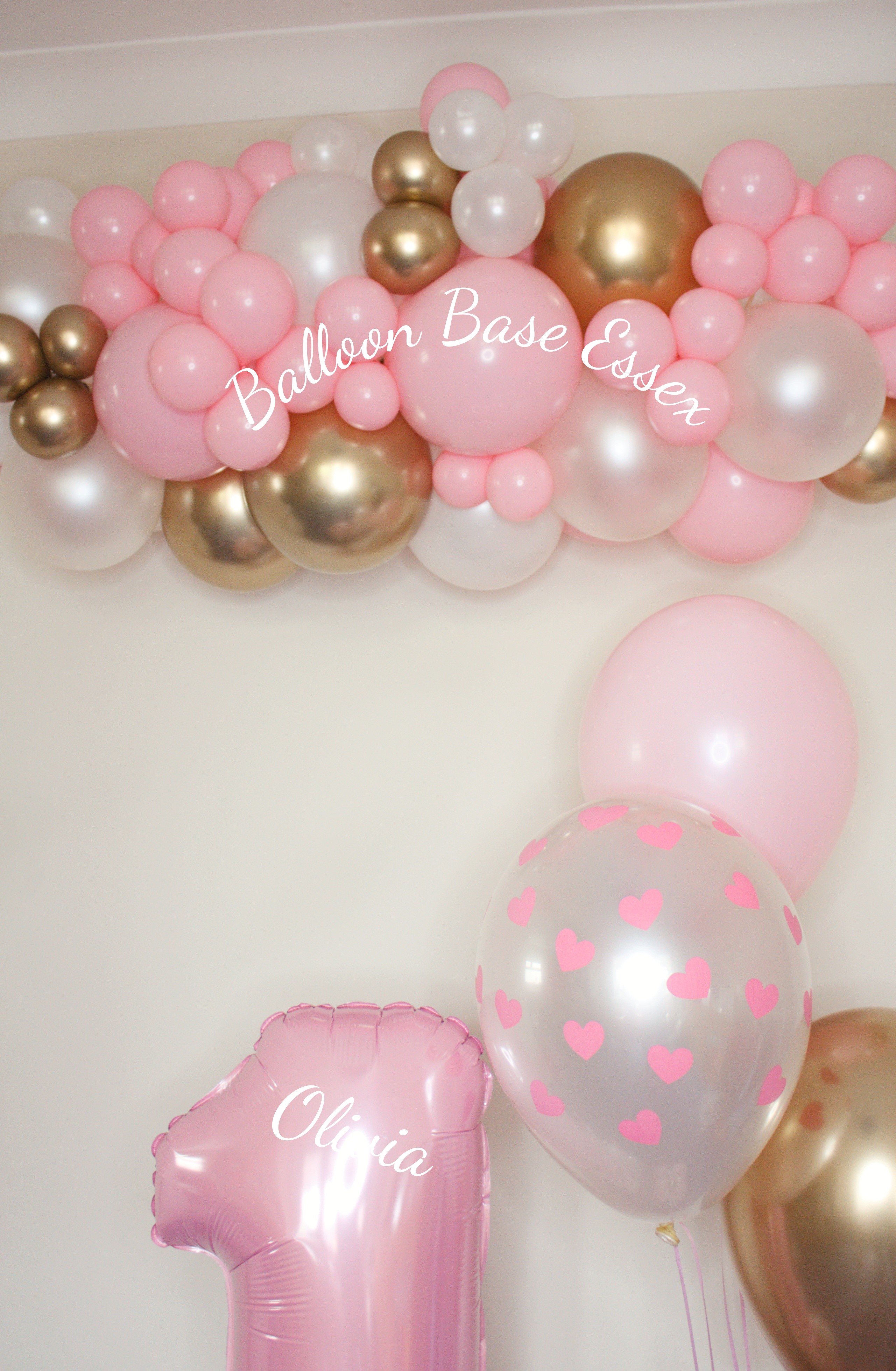 Our 'grab and go' garlands (pictured) start from £30.00 per metre length.
Freestanding arches and balloon walls - price depends upon size and requirements:
- table top arch from £100
- full size half arch (floor standing) from £200